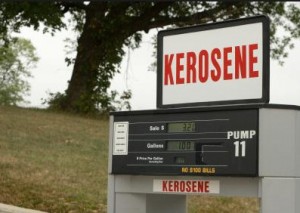 Kerosene hydrotreating – is the process of selective kerosene desulfurizing in the presence of nickel-molybdenum catalysts and hydrogen at temperature of 350÷400°C and pressure of 3,0÷4,0 MPa. All organic sulfur contained in kerosene after hydrotreating is converted to hydrogen sulfide and supplied to the Claus unit for its oxidation to elemental sulfur.
Capital costs of kerosene hydrotreating unit construction at least 12 times more than those of oxidative mercaptan removal unit.
Historically, in Russia hydrotreating mainly used for kerosene treatment. It apparently, related to the fact that the leading research institute of jet kerosene – VNIINP is the developer of hydrotreating technology.
The drawback of kerosene hydrotreating is the complete removal of sulfur and nitrogen compounds – natural antioxidants and lubricants. For this reason, hydrotreated kerosene needs to be added complex additives responsible for antioxidative and lubricating properties.